Chi siamo
---
BullionByPost® é una filiale della societá Jewellery Quarter Bullion Ltd, azienda britannica situata nel cuore della seconda piú grande cittá d'Inghilterra, Birmingham.
Dal 2008 offriamo agli investitori della Gran Bretagna desiderosi di proteggere i propri risparmi, una vasta scelta di monete e lingotti d'oro e argento.
Qui a BullionByPost, garantiamo un servizio semplice e sicuro. Il nostro obiettivo é offrire prezzi competitivi a un'assistenza clienti ineccepibile. Con eKomi, piattaforma indipendente al 100%, riscontriamo un tasso di soddisfazione del cliente superiore al 99% con oggi piú di 18.000 commenti ricevuti .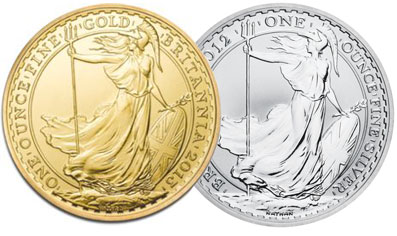 BullioByPost propone una vasta gamma di prodotti: lingotti e monete di argento, oro, platino e palladio, nuovi di zecca e certificati conformi agli standard LBMA (London Bullion Market Association).
La spedizione in Italia é completamente gratuita ed assicurata. I prodotti vengono spediti in imballaggi sicuri e discreti, sará oltretutto necessaria una firma al momento dell'avvenuta consegna.
Tutti i nostri fornitori godono di un'ottima reputazione, infatti sono leader mondiali nel settore: Metalor, Heraeus, Umicore. Ogni prodotto é difatti conforme agli standard LBMA . La LBMA é l'associazione con sede a Londra che rappresenta il piú grande mercato mondiale per gli scambi di Oro e Argento fisico. Quest'ultima stabilisce gli standard europei per la qualitá dei lingotti in modo che possano essere commercializzati sul mercato internazionale con certificazione. Le aziende fornitrici di oro e argento che soddisfano questi standard fanno parte della " London Good Delivery List of Acceptable Refiners for Gold and Silver ",una garanzia di qualità riconosciuta a livello mondiale.
Potete contattarci telefonicamente dal Lunedi al Venerdi tra le 10:00 e le 19:00 allo +44 121 634 8082 , oppure tramite email e il nostro staff vi risponderá in italiano.

Lo staff di BullionByPost vi ringrazia per la fiducia.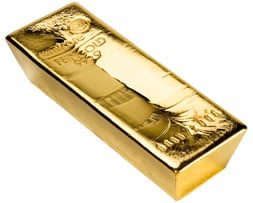 ---
Non ha mai investito in Oro prima?
Perché non leggere la nostra Guida essenziale all'investimento in Oro , troverá informazioni utili. Che lei sia un nuovo o esterto investitore in questo settore, lla guida é completa con informazioni essenziali.
Clicchi qui per leggere la Guida.
---
Distributore Autorizzato
BullionByPost é distributore autorizzato di lingotti d'oro e d'argento Umicore, Heraeus e Metalor . Inoltre, siamo distributori autorizzati della Royal Mint.