Best Time to Buy Gold?
---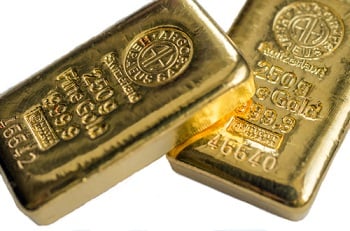 We often get asked "when is it the best time to buy gold?" Looking back at historical data, in hindsight it is easy to identify 2005/06 as a great time to buy gold bullion before the constant rises when the price of gold stood at just €350 per troy ounce. Again, in 2007/08 the banking and subsequent financial crisis offered another great opportunity to jump onto the gold bandwagon, with the gold price standing at around €500 per troy ounce. Many investors did indeed see these signs early and took full advantage of the opportunity, and have since seen their gold investment flourish, with the gold price more than doubling in the last decade. The global pandemic and subsequent economic crisis in 2020 also offered investors a good time to buy gold. The invasion of Ukraine in March of 2022 also saw a new all-time high of €1,870.23.

Two of the most common questions heard now on a daily basis are "is it too late to buy gold?" and "how much longer can the gold price continue to rise?" Unfortunately, there's no exact science to knowing when to buy gold, but there are lots of effective and timeless techniques and indicators that most successful investors use to help them choose the best time to buy gold.


---
Recognise the long-term upward trend
When looking to buy gold it is important to recognise that gold is on a long term upward trend, where prices have been increasing almost month on month for years. When you buy gold, be mindful not to panic if the gold price dips 5% a month later. This kind of movement is common and history suggests it would be likely to correct itself. The gold price is based up on a whole host of mini dips and increases; you just hope the underlying trend continues and that the rises are larger than the dips, as they have been for the last decade. Buying gold should not therefore be seen as a short-term investment, we advise you look at holding your gold for a minimum of six months, ideally much longer - years or decades in many cases. If you do return a healthy profit in a short space of time then great, that is your prerogative to sell and realise that profit, perhaps looking to reinvest in gold again when you spot the next opportunity in the market.
By recognising gold will be a long-term investment it then makes any time the best time to buy gold, with less pressure to spot current buying opportunities.


---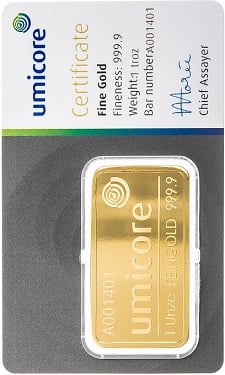 Buy gold during uncertain times
When looking to buy gold bullion, keep an eye out for any major news and announcements coming
from institutions including banks, the stock exchange, Wall Street, governments etc. Negative
economic and political messages regarding credit, currency, stocks, debt, property, unemployment
and quantitative easing create unrest, with particular reference to the more influential economies
such as those of the US, China and Eurozone.
As a general rule of thumb, it is said when other investments such as property and stocks are
underperforming, the price of gold and silver rise as it is believed many major investors and
companies use gold as an insurance policy to cover these losses accumulated elsewhere. This
often provides an ideal time to add more gold bullion to your portfolio or enter the market for the
first time.
Unsure what to buy? View our Top 5 Gold Investments.


---
Buy gold when you can
So, when is the best time to buy gold? Many investors believe in simply buying gold when they can, purchasing smaller quantities regularly.
The process of part buying, as opposed to buying gold in a single large transaction, provides investors with the benefit of buying at a lower average price, with the same theory applying to part-selling in order to maximise your return on investment. Ultimately, the best time to buy gold is when it is right for you - using excess wealth that would otherwise be left in a savings account.


---
Watch the gold price
Buying gold can partly be about picking your moment. It is important to keep a close eye on the gold price. The gold price changes every two minutes so paying attention to the latest movements online via your PC, smartphone or tablet will help you pick your moment to buy. Even in this market of seemingly constant rises in the gold price it is not uncommon for the price of gold to dip by 3-5% in a single morning. This would perhaps represent an ideal time to dip your toe in for the first time as a new investor or add to your existing gold investment.
Spotting value in the gold price is quite subjective; some investors are very happy to buy gold when the price is in the middle of a very strong period, some like to buy during a stable period or during a dip, but either way you should be looking to buy gold bullion only when you think the gold price feels right.


---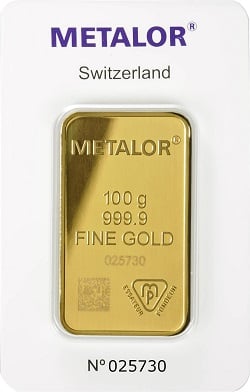 The security blanket of gold
It's important to remember that owning gold bullion is about owning a safe, secure and timeless asset.
It is not primarily about making huge profits at the end of every month or year.
If you do happen to buy gold at the right times and you make a substantial profit then great; there is
nothing wrong with making a lot of profit on gold as many people have and will continue to do so.
Gold investment is ultimately about preserving your wealth and protecting yourself against financial
crisis by taking control of your wealth, or part of it, and not leaving it in the hands of banks and ETFs.
There's a famous saying: 'if you don't hold it, you don't own it'. Obviously it is not practical or sensible
to physically hold all your assets, but holding and storing a percentage of your wealth in the form of
gold bullion IS sensible.
Historical gold price trends will illustrate how gold is more likely to make you a healthier return on
investment than any other asset or commodities in the last decade.
View the latest gold price now.


---
Remember, gold refiners sell bullion coins and bars to retailers such as BullionByPost at a premium - for the work undertaken to craft a high quality item and provide the consumer the best quality gold on the market.
Please make sure to do your research, and don't be afraid to ask for assistance. Many of our customers come to us for help to find out a product's premium, and what their market price target is before they break even or move into profit.
Buying low and selling high is a simple sentiment, but we also do remind customers that gold typically isn't a short-term investment and usually takes 3-5 years to put you into gain territory. Don't worry about short term fluctuations, sit tight and focus on the long-term security and benefits of your gold investment.


---
Related Links: If you have any questions about gold investment, please feel free to contact our knowledgeable and friendly team on +44 121 634 8082 who will be happy to talk your through any queries you may have. Alternatively, you can email us at support@bullionbypost.eu and we will get back to you as soon as possible.