Sell Gold & Silver
Sell your Gold and Silver - Available soon!
We are working hard to make sure that everything is in place, following the new EU trade regulations, to buy back your gold and silver coins and bars. We aim to restore this service as soon as possible.
Once the sell back option is available, please contact our customer service to lock the price of your items. Until then, you can still get a quote for the value of your items using our sell back page according to the live market price.
If you have any questions regarding selling your precious metals, please contact us via email on
support@bullionbypost.eu
or call us on
+0044 121 634 8082
between 9.30am and 6pm Monday to Friday.
We buy gold and silver at market leading prices. Call us on +44 121 634 8082 to lock your price based on the live spot price.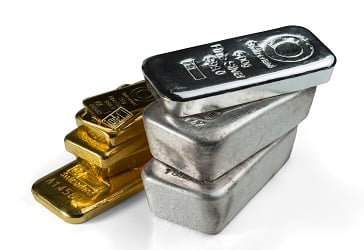 You must post your metal the same day to keep your price locked. We strongly recommend using insured postage, either with your national postal service (Royal Mail, La Poste, PostNord, Česká pošta etc) or a trusted and reliable courier service.
Metal must be received by us within five working days to guarantee the fixed price. Late posting may invalidate the purchase order and result in a lower price offer if the price of the metal has fallen.
Payments will be made by BACS and be paid into your account
within 3 working days of receiving your items.
To sell your gold and silver today, simply call us on +44 121 634 8082.
---
Proof Coins & Coin Sets
In addition to buying bullion investment coins, we also buy proof coins. These are the best quality minted coins available and come in an official presentation box with a Certificate of Authentication. Click here for more information.
If you reside outside the EU, please call our customer service team for a quotation and guidance.
Sell Gold
Sell Silver
Looking to sell gold and silver? We buy gold and silver bars, coins and scrap at market leading rates. We make selling gold and silver quick, easy and secure. Simply view the prices from our sell lists and call us to agree a price. Post it to us the same day and the money could be in your bank account the following day.