How to Invest in Gold? The Ultimate Guide to Gold Investment
---
For hundreds of years the best investors have been aware of the significance of gold. It is an important investment option and a strong method for preserving wealth against factors like recession or a banking crisis. Many investors have a well balanced portfolio that consists of gold and other assets.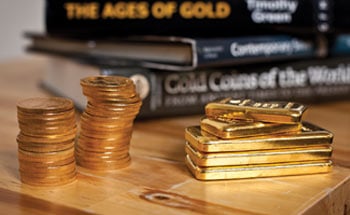 History has taught us that gold has always been a key asset and will always be one,
with industrial demand rising to fulfill demand within the technology industry.
Gold may not be quite at the peak high prices and record demand we've experienced
in recent years, but it is still a very valuable precious metal and you can see from our
historical price charts that gold moves up and down like other markets. We're
in a low as of the middle of 2018 but it won't last forever, and when it does end the
price could shoot up back over €1,000 per ounce.
The World Gold Council released their latest batch of statistics in July 2018, in which
they said that global gold bar and coin investment had slowed down this year. This
wasn't a surprise, but the report did say that demand was expected to return as the
year went on, with China and India the big growing markets that would drive demand
for investment gold. The last major peak for gold was in 2016, and then it was the
Chinese middle class that helped gold reach record levels. If China does it again then
we could see high prices, but if India's demand matches it then the sky's the limit.
.
---
How to Invest in Gold?
At BullionByPost we pride ourselves on being experts when it comes to buying and selling bullion, but we know that for our customers it can be a confusing process. We have made a guide that gives our customers and potential customers all the help they need for deciding between bars and coins, gold and silver, and much more.
Click the links for topics like why buy gold, where to buy gold and storing gold. We also give advice on subjects such as bars vs coins and the benefits of owning physical gold over paper and electronic gold.
.
---
Why Invest in Gold?
There are lots of assets to invest in these days. The stock markets have been doing well, cryptocurrency is new and exciting, and the US Dollar is sat in a very strong position. It can be hard to appreciate why you should invest in gold.
Investors who buy gold understand gold's benefits better than other investors. They know that economies are reliant on speculation and gambling, and that this makes things uncertain. When speculation fails and mistakes happen, gold shows its strength. Gold is a universally recognised measure of wealth and does not lose its value even if a fiat currency like the Euro collapses.
The banking systems are slowly returning to their former strengths after the 2008 Financial Crisis, but one of the big changes was their insurance policies; countries and banks are now holding a lot more gold bullion in reserve as a safe-haven; guaranteeing their capital in the event that problems arise in the future. It's okay to want to invest in things other than gold, but it's sensible to spread your investment and build a portfolio of many different assets.
Owning gold is easy with BullionByPost.
Read more about the benefits of buying gold.
.
---
Why Buy Physical Gold? Physical Gold Vs ETFs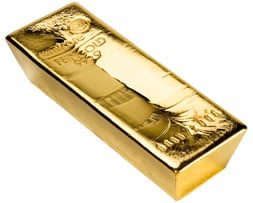 There is a maxim that says 'if you don't hold it, you don't own it'. This is a good way at looking at gold
bullion. There are plenty of benefits of holding physical gold investment bullion, rather than buying
electronic gold - better known as paper gold or ETF.
Economic instability,
with elements such as low interest rates, underperforming currencies, volatile stocks and printing money
(Quantitative Easing) has made the world of finance a turbulent place. Physical gold withstands this
turbulence. It always has value, it definitely exists, and it's a reassurance to you that you can see your
investment and hold it.
.
Read more about the benefits of owning physical gold.
.
---
Where to Buy Gold?
Research is everything. Your decision to buy gold online wouldn't have been taken lightly and should be backed by your own research. Much the same, when it comes to selecting your chosen bullion dealer, again research is vital. The Internet is the best place to conduct your research. The Internet holds information about the impartial experiences, opinions and recommendations of millions of people all around the world. It sounds obvious, but why not start your research by simply typing in the bullion dealers brand name into Google. The Internet really is the world's largest open forum in which companies have no control. It will become quickly apparent if a bullion dealer has a negative online reputation, in which case they should be avoided at all costs.
Read more about where to buy gold.
.
---
When to Invest in Gold?
2005 - 2006 was a great time to buy gold, before economic instability led to the financial crisis of 2008. When that happened gold shot up in price, moving from €550 per ounce of gold in 2008 and passing €1,000 per ounce by 2010.
Many people worry it's too late to buy gold once the price has started moving up, uncertain of how long the gold price will continue to rise. There's no exact way to know when the best time to invest is, but there are ways of deciding when it best for you.
Read more about the best time to buy gold.
.
---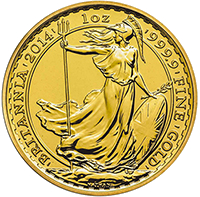 Gold Bars Vs Gold Coins?
Whether you're new to bullion investment or not, deciding whether to invest in bullion bars or bullion coins
should take some consideration. Before making this decision, it would be advisable that you conduct your
research as there is no definitive right or wrong answer, it will vary depending on the needs and circumstances
of the individual investor. However, as when making any other investment there are several factors to consider
including: the value of your investment and the product premiums, how long you plan on holding your gold,
how you will store it, capital gains tax (CGT) and how you plan on realising the value of your investment.
Read more about gold bars versus coins.
.
---
Should I Buy Gold & Silver?
Many investors spend time deciding whether to buy gold or buy silver, however the savviest investors own both. Whereas gold could offer the ultimate insurance and protection against uncertain economic times, silver is a more speculative investment. Despite gold and silver both being commonly invested precious metals, silver is an entirely different investment which can realise substantial profits despite the initial VAT outlay. It's because of these differences that owning both gold and silver together can be of benefit.
Read more about the benefits of owning silver.
.
---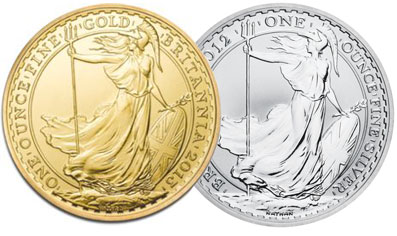 Is Bullion Subject to VAT?
Gold bullion has been VAT free within the European Union since 2000. This
means that all the gold bars and coins we sell will incur no VAT charge.
VAT is payable on silver bullion, which is why silver is a more long term,
speculative investment. Fortunately, silver is a volatile metal, meaning
that while it can take time for the price to rise, when it does it moves
quickly and sharply.
Read more about paying VAT on silver.
.
---
Where Should I Store my Gold?
Physically owning your gold is a great thing, but protecting it is important too. Safe storage is a good option. Some customers prefer to store it at home, in a safe place, but if you're not comfortable with this then we recommend finding a security supplier with which to store your items safely in a safe or deposit box.
For our UK and Irish customers we use Brinks and Loomis as our vault storage options. We do not currently offer storage for European customers, but if you are interested please contact support@bullionbypost.eu for more assistance.
.
---
Why Buy Gold Online at BullionByPost?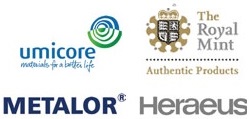 BullionByPost is the largest bullion dealer in the UK. We have an exceptionally high customer review rating and are one of the most trusted bullion dealers around.
Thanks to our success at home we expanded into France first, and the rest of Europe shortly after. We want to bring our great service to the world, one bit at a time. We dispatch thousands of parcels each day; fully insured and sent out across the UK, Ireland, Europe, and the United States.
We are a fully authorised distributor of London Bullion Market Approved (LBMA) brands, including Umicore, Heraeus, PAMP, and Metalor, as well as being one of only two authorised distributors of Royal Mint coins!
.
---
How to Buy Gold Online at BullionByPost?

Buying gold with BullionByPost is an easy process, with excellent security. Create and register your account online in just 30 seconds! Once you're registered you can add whichever bars or coins you want to your basket, just like any other shopping site.
Our website allows you to see your previous order history, track the current prices of gold and silver, as well as seeing new product releases and the latest market news which might affect prices. .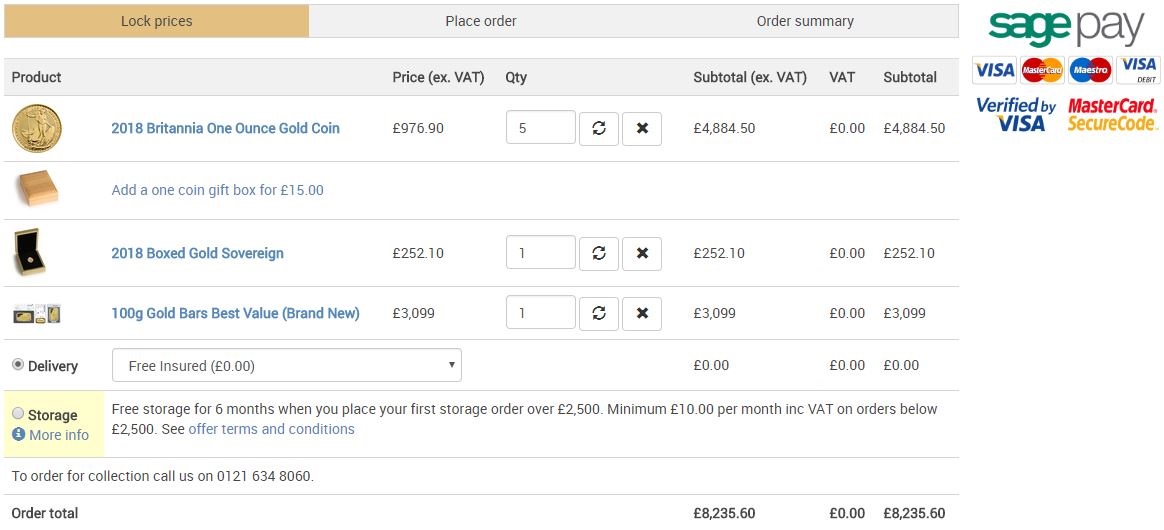 .
Register your FREE online Account today
Customers with an account can use our Price Alert Service, receiving notifications when the price of precious metals goes up or down.
You also have 24 hour access to buy gold and silver off our website quickly and safely, with full access to your invoices and order history to see what you've bought and monitor the performance of your investments.
---
Related Links: If you have any questions about gold investment, please feel free to contact our knowledgeable and friendly team on 0121 634 8060 who will be happy to talk your through any queries you may have. Alternatively, you can email us on: sales@bullionbypost.eu and we will get back to you as soon as possible.