Why Buy Physical Gold? Physical Gold Versus ETFs
---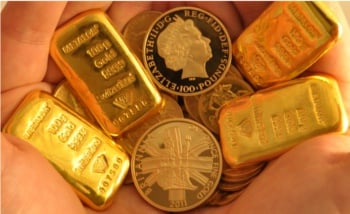 Gold is the ultimate safeguard against economic turbulence. It is an historic asset which retains value and is always in demand; whether as an investment option, for jewellery, or industrial uses.
The financial crash in 2008 and the recession that followed it was a huge strain on the banks, which in turn hurt ordinary people. Economies sat idle, too scared to circulate money between banks and businesses, and earnings and savings began to lose value. Gold's demand rose dramatically during this period because gold keeps its value. Gold doesn't lose your wealth.
.
---
The downside to ETFs:
In the modern age, electronic trading is a very popular. Gold Exchange Traded Funds (ETFs) are one such choice of investment. The problem is that unlike physical gold, you have no guarantees. ETF trading is just as vulnerable as buying shares on the stock market. You can't see or touch this gold. You don't have total control or the final say.
Owning physical gold avoids these problems, and you don't have to deal with third parties looking after your wealth or investment. You are in control. You decide what happens with your gold.
.
---
Diversification:
Gold is a great safe haven for your wealth and there's never a bad time to own it, but we don't recommend converting everything into physical gold. You should use it as another branch of your savings - typically 5-10% of your total wealth. Gold is a strong performer, but it won't always be the strongest. Having a mixture of assets and savings allows you to make the best of the markets as they change.
Some people choose to spend more and we're happy to help you buy as much gold as you like, but only spend what you're comfortable with.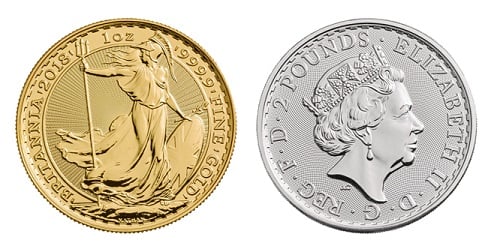 .
Our price chart history shows how gold prices have consistently risen. If you compare these to other investments then you'll see how much more successful gold is on average.
.
---
Selling with BullionByPost:
When you feel the time is right to sell your physical gold, realising your investment is just as simple as offloading your Gold ETF. There are a host of reputable gold bullion dealers in the UK who buy and sell millions of pounds worth of gold every week. We'd advise you conduct research online and call up where you will be immediately offered a price for you bullion based on the current global gold spot price.
It's worth noting the bullion dealer who you purchased the gold from will often offer you the best price as part of their gold buy back service. Here at BullionByPost, if you brought your gold from us or another dealer we pay 98% of the global spot price at the time of sell. The money could be in your account the same day we receive the physical gold.
.
---
Physical Gold versus Gold ETFs
| Physical Gold | Gold ETFs |
| --- | --- |
| Control over your wealth | No real control |
| Full ownership – if you don't hold it… | You never own any gold |
| Personal security and peace of mind | Trust in a third party is required |
| Secure investment | Speculative investment |
| Unique element to your portfolio | Similar to any other share or fund |
| Low risk | Higher risk |
| Crisis insurance | Open to same risks as all investments |
| Timeless asset | Not an asset |
| Keep for generations | Too risky to keep for generations |
| Long term | Short term |
| Potentially profitable | Also potentially profitable |
.
---
It doesn't matter whether you're a young professional, a retired pensioner, on the minimum wage, or a billionaire; with BullionByPost everybody can invest in gold and other precious metals to safeguard their wealth and save for the future.
You can read more about why owning gold is good in the article below from the UK newspaper The Sunday Telegraph.
TELEGRAPH: Real wealth in your hands – Eurozone crisis drives record demand for physical gold.

.
---
Related Links: If you have any questions about gold bullion investment, please feel free to contact our knowledgeable and friendly team on 0121 634 8060 who will be happy to talk your through the advantages of gold. Alternatively, you can email us at sales@bullionbypost.co.uk and we will get back to you as soon as possible.
.