Should I Buy Silver as well as Gold Bullion?
---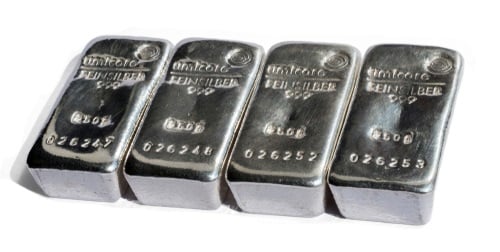 Do I buy gold or buy silver ? It's a difficult question, and many investors can't decide and buy both. Gold is well known for its insurance and wealth protection, while silver is a more speculative investment, but both metals are popular assets and have significant potential for future profits. By owning both types of metal you can realise your returns sooner with gold, while silver steadily accumulates value until it has a price breakout and rockets up - something which happened in 2011.
.
---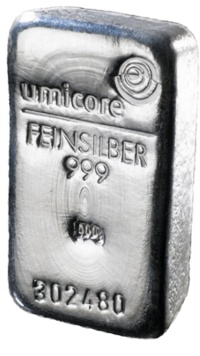 A Long Term Investment
History shows that silver is a riskier investment than gold due to being a less valuable and less sought after metal. That doesn't mean silver isn't popular, or that it can't make great returns. It simply means that it takes time to achieve these returns.
Between 2008 and 2011 the price of silver soared, increasing by more than 230% - better returns than any gold, shares, or property trading. Since then silver dropped into bearish market behaviours and the price has steadily come back down, but this is the nature of silver; it will be modest in value and fluctuate steadily until one day it has a huge surge and every investor wants a piece of the action.
Silver bullion bars and coins are often subject to Value Added Tax (VAT) across Europe. Each country has different levels of taxation. For example, the UK has a 20% VAT rate, and most countries are between 17-24%, but Switzerland only has 8%, and that doesn't apply to many products - including silver bullion.
The way to accommodate the VAT on silver is to hold onto this precious metal for longer than gold bullion, so that it has time to grow in value and repay your expenditure on the tax.
.
---
Portfolio Diversification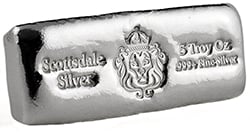 By owning silver bars and silver coins an investor has a diverse portfolio. Mixing bars and coins - as
well as different metals - makes for an effective way of covering different outcomes. If one metal
does well, its gains should offer you protection against your other assets.
Silver is currently at a low price of €12.87, but industrial demand is high for new technologies and
the hardware it needs to perform. Electric and hybrid cars are also using a lot of silver, and even
if consumer demand stays as it is, industrial demand will close in over the next few years and shrink
availability, causing prices to rise.
.
---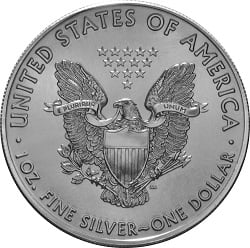 Easy to Exchange
Despite a good start to 2018, financial systems - especially banking - are still vulnerable and
susceptible to losses should a currency crash, debts be defaulted on, or even a conflict starts
up. With the United States and China in the middle of a trade war, many people are buying
bullion in preparation for any future escalation of the dispute, and market reactions to this.
Silver is a nice alternative that is an affordable way to convert 5-10% of your wealth into
precious metal bullion to protect its value for the future. Choose between 1oz silver coins like
the Austrian Philharmonic or the American Eagle, or go larger with the 2oz Queen's Beast
coins from the Royal Mint in the UK. If you want larger sizes of silver then why not try the
Scottsdale 10oz silver stacker, Metalor 1 kilo silver bar, or the Umicore 5kg silver bullion bar.
.
---
If you have any questions about gold bullion investment, please feel free to contact our knowledgeable and friendly team on +44 121 634 8082 who will be happy to answer your questions. Alternatively, email us at sales@bullionbypost.eu and we will get back to you as soon as possible.
View our Top 5 Silver Investments and our Top 5 Gold Investments