Where to Buy Gold? The Best Place to Buy Gold EU
---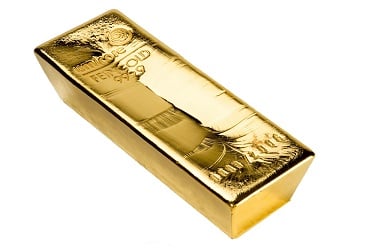 Where to buy gold?
Having chosen to invest, one of the next questions facing investors is where to buy gold? Research is everything. Investing in bullion is a decision that you wouldn't take lightly and should be backed by your own research. Much the same, when it comes to selecting your chosen gold bullion dealer, research is vital. When investing your hard-earned money it's important to feel comfortable and choose a reliable and trustworthy dealer.
Here at BullionByPost, we are often referred to and considered to be the best place to buy gold in Europe - and we work hard to maintain this reputation, but we believe it is important people come to that conclusion themselves. We advise you consider the following when trying to find your best place to buy gold bullion:


---
Internet research is key
One of the first steps in choosing where to buy gold should be researching some of the companies out there, and the internet is the best place to conduct your research. The internet holds information about the impartial experiences, opinions and recommendations of millions of people all around the world. Where better to start than typing the company brand name into Google?
This will return a host of relevant search results. We would advise you look for anything you think looks suspicious and investigate further. Here at BullionByPost, we pride ourselves on doing business in a transparent and trustworthy manner, and encourage our customers to research our company history and online reputation. It is encouraged to conduct online research as the internet is the ultimate, unbiased resource of free speech and open opinions away from the influence of a company's control.


---
Independent customer reviews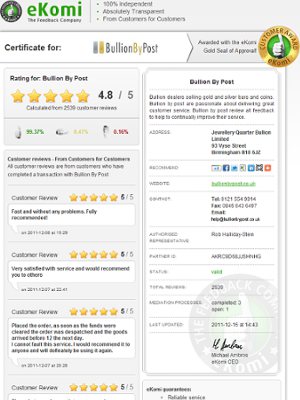 Research customer reviews on independent third party review sites. Onsite testimonials and
endorsements on bullion dealers websites are of use; however customer reviews hosted on
independent third party review websites are much more credible. Look out for review specialists
like eKomi, who offer a service independent from the input of the company in question. This
takes away the control element from the company and ensures only real reviews from genuine
customers are published.

An effective way to identify credible reviews is to type the bullion dealer's brand name into
Google, followed by the word 'reviews', for example 'bullion by post reviews'. We would
advise anything below 4.7 out of 5 would require some serious further investigation. In
addition to the rating itself, be mindful that companies with limited online reviews - perhaps
less than 500 - may not have been trading for very long or may not have a substantial customer
base. Here at BullionByPost, we pride ourselves on our award-winning customer service team
and believe customer service is the cornerstone of all successful businesses.

We have received over 23,500+ independent customer reviews with an average score of 4.9/5.

Read more on what our customers have to say about us


---
Word of mouth
Word of mouth is another effective research route. Personal recommendations from family members, friends, colleagues or fellow bullion investors could also prove to be effective in instilling that much needed confidence in a company to place an order. Speaking to a trusted person about their experiences can be a great way to work out where to buy your gold from.


---
Be insured
When buying bullion it is crucial your parcel is fully insured. If this is not clearly communicated by the bullion dealer, then you have reason to believe that this is indeed not the case. Here at BullionByPost we provide free, fully insured delivery on all bullion orders of any value. We are insured up to €60,000 per parcel with Lloyds of London and never dispatch a parcel of any higher value in one go. Larger orders in excess of €60,000 are part dispatched, with the second parcel not being dispatched until you have had receipt of the first. Please note all bullion parcels are discreetly packaged for security purposes.


---
Be aware of hidden costs
Watch out for hidden costs, as this can quickly turn a good deal into something much less effective. Many bullion dealers fail to disclose hidden costs from the prices they quote both online and via the telephone. Extra fees are often charged for the actual receipt of the physical bullion such as postage costs, insurance costs, handling costs, coin capsules and more. Here at BullionByPost, we aim to make the process of buying gold simple, transparent and straightforward, as the prices we quote online and via the telephone include free fully insured delivery. In addition, our parcels will be dispatched the same day the funds are cleared (by 13:00 at the latest) for extra peace of mind.


---
Online presence
Another useful exercise to conduct is to use Google to search for commonly associated search terms such as gold bars and gold coins. Google has a clever technique which ranks websites relevant to the search phrase typed into the search box. By returning a website within the top 3 results of a search, it adds credibility that this bullion dealer's website is credible and well visited by customers.
In a world of increasing social media present, many companies will have a Facebook, Twitter, or Instagram page among others. These can prove a useful way to check it the company is active, and what people are saying about them. While not a requirement, the sites can help you build up a picture of the company you are considering.


---
Only buy if you're happy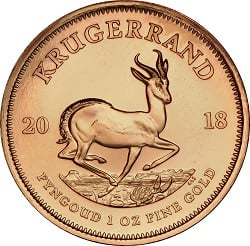 Finally and most importantly, after conducting your research only place your order from your
chosen bullion dealer if you're confident and happy in your decision. Here at BullionByPost,
our policy is to only encourage investors to deal with us if they feel entirely comfortable with
the transaction. As the UK's largest online bullion dealer, BullionByPost is often considered
to be the best place to buy gold in Europe . Please note these tips are to be used purely
as a guide and we encourage customers to be guided by their own research and intuition.

BullionByPost do not accept any liability if you decide to place an order with another bullion
dealer besides from ourselves in which you are not entirely happy. Click here to read a selection
of our 23,500+ reviews our customers have written about us via a third party independent
customer review site.


---
Related Links: If you have any questions about gold bullion investment, please feel free to contact our knowledgeable and friendly team on +44 121 634 8082 who will be happy to talk your through any queries you may have. Alternatively, you can email us at sales@bullionbypost.eu and we will get back to you as soon as possible.


Why Buy Gold? | When to Buy Gold?
View our Top 5 Gold Investments and our Top 5 Silver Investments