Best Time to Buy Gold?
---
.
Knowing when to buy gold is all about paying attention to the news and the gold price each week or month. Public events and current affairs will dictate the price of gold, so keeping up to date with the world around you can be a great way to choose when to buy gold, but sometimes the markets are playing their own game behind the scenes, so watching the prices can be a way of seeing the hidden story.
.
---
Recognise the Long Term Upward Trend
Nobody could have seen how bad the 2008 Financial Crisis was going to be, but the signs were there that gold's popularity was rising. Prices were increasing month on month for a couple of years - a sign that investor confidence in other assets, such as stocks, wasn't very strong.
Another tip when buying gold is not to panic immediately after; gold often fluctuates up or down by a matter of a few pounds per ounce. This is natural fluctuation. You are not buying gold as a short-term investment. We recommend holding your gold for six months or more. This will allow your gold to benefit from the markets correcting themselves, avoiding being punished by anomalies in the gold price.
.
---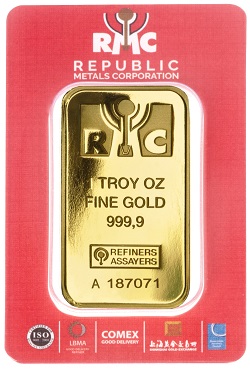 Buy Gold during Uncertain Times
Gold does well when the world isn't doing well, so buying when there is economic uncertainty is a
common way of investing. Timed right, you can make your investment into gold to get on board with
bullion before the banks and major investors switch their attention to it and drive the prices up.
Listen for news from banks, stock exchanges, and governments, as well as statistics about how
well the economy is performing or how much help an economy needs to succeed.
One common correlation is that when other investments, like property and stocks, do badly, then
the price of gold and silver rises as an insurance coverage against losses.
.
Unsure what to buy? Click here to view our Top 5 Gold Investments.
.
.
.
---
Buy Gold When You Can
A popular method is to buy gold when you can; little and often. Buying in small quantities doesn't get you the very best premiums, but it does mean your accumulated investment offers flexibility should you need to sell, and it won't bankrupt you in the process.
.
---
Watch the Gold Price
Our live price charts change every two minutes, giving customers the most accurate prices for their gold bullion possible. Monitor the price via our Price Charts or our Price Alerts and when you think it's the right time to buy, go ahead and make your purchase.
Prices do fluctuate often, so a sharp customer can time their purchase in a small window of opportunity when the price drops. Don't panic if prices change by 3-5% in the matter of a morning or an afternoon - this is normal.
.
---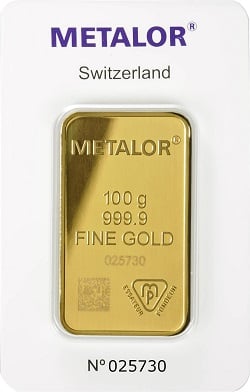 The Security Blanket of Gold
It's great when customers profit off the gold bullion they bought, but remember, this is a secure asset.
You are buying this investment gold so that you own a secure asset and your wealth is protected.
The purpose of owning physical gold is to protect yourself against financial crisis. If you buy
gold and the price goes down, you should be confident that you have bought into a long-term
investment and the long-term trend for gold is a strong, positive rise in the gold price.
There's a famous saying: 'if you don't hold it, you don't own it'. By owning a modest
amount of gold bullion you are diversifying your wealth to account for any eventuality.
View the latest gold price now.

.
---
Related Links:
If you have any questions about gold investment, please feel free to contact our knowledgeable and
friendly team on 0121 634 8060 who will be happy to talk your through any queries you may have.
Alternatively, email us at support@bullionbypost.co.uk and we will get back to you as soon as possible.
.