Ordering outside of the European Union (EU)
---
At BullionByPost we deliver the majority of our orders to EU member states, but occasionally we do receive orders from European countries that are not EU members. This works almost exactly the same as our usual shipments. Customers still receive the same fast, insured delivery, but orders from within these countries may be subject to VAT, duties, taxes or other levies, depending on the laws of that country or specific regions.
Please be aware that we have no control or influence over tariffs or import duties. These taxes are set by individual sovereign nations, or regional authorities within them.
We do not charge VAT at the point of sale for orders from non-EU states. Charges are applied, if necessary, on the arrival of your order to your country's customs department. The recipient of the bullion is responsible for charges applicable to the shipment and they may be contacted by customs requesting payment of these duties or tariffs.
We recommend researching your country's import rules before ordering from us. Please contact a local customs broker for more information on duty and tax rates if you are unsure whether you have any fees to pay. If a customer refuses to pay a required customs charge then they will be liable for any metal movement and shipping costs back to our parent company JQB in the UK.
.
BullionByPost ships to the following non-EU members in Europe:
.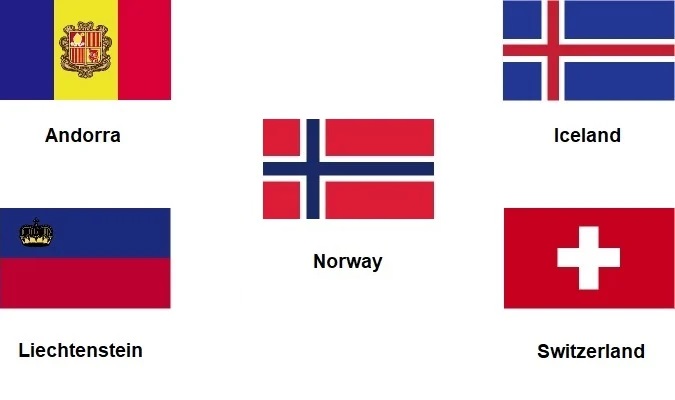 .
Visit our Delivery Options page to see our wide range of postal options.