Why Buy from BullionByPost?
---
BullionByPost is the UK's No.1 online bullion dealer*. We are based in Birmingham, England and have been operating for over 8 years. We have established ourselves as a market leading supplier of gold, silver, platinum and palladium bullion in Britain, and built up a very strong reputation for fair prices, quick delivery, and excellent customer services.
Now we have expanded into Europe, aiming to bring our successful approach to precious metals to customers all over the mainland.
.
---
What Makes BullionByPost the UK's No.1 Online Bullion Dealer*?
.
eKomi Gold Award for Customer Service

At BullionByPost we pride ourselves on our customer service. We believe that great support for our customers
is key to our success, and we work hard to keep learning and to keep giving our customers the best assistance
and advice possible. eKomi is an independent third-party customer service review company. They provide
customers with the ability to rate the BullionByPost service, without us having any involvement. So far we have
had over 19,000 customer reviews, averaging an incredible 4.9 out of 5. This great performance resulted in us
winning a Gold Seal of Approval Award from eKomi, with 99% of our customers saying that they would happily
recommend us to family and friends. Click here to read what our customers have to say.
We have a large Customer Support team that is in the office from 10am to 7pm CET, with an answer service on
the phones between 8am and 9pm. Whether you speak to us by phone or by email, we are ready and waiting to
help you out.
.
---
Low Margins
At BullionByPost we do our very best to provide low margins on our bars and coins, meaning our customers get
excellent value for their investment. We review our margins daily at product level to ensure we are highly
competitive and aim to be one of the cheapest bullion dealers in Europe.
.
---
FREE Fully Insured Delivery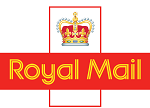 We provide customers free fully insured delivery service on all bullion orders of any size and value. All of our parcels are discreetly packaged so that they don't attract unwanted attention while travelling.
We are insured up to €30,000 per parcel by Lloyds of London, and orders larger than this size will be sent out in separate parcels, meaning our customers are fully insured in the event that an order goes missing or arrives damaged.
Please note: For security reasons we only send out additional parcels once the first have been received.
.
---
Same Day Dispatch
If an order is paid for by 3pm CET we can dispatch it later that day for delivery either next day, or within a few
days - distance depending.
We use the Royal Mail International for most of our orders, in conjunction with other national postal carriers.
For next day services we use FedEx to courier your goods. Read more about our Delivery Times.
.
---
Real Time, Spot-Based Pricing
All prices on the BullionByPost website are automatically updated every two minutes. We connect our prices
and our price charts directly into the spot price feed as shared by the metal trading markets, meaning we buy
and sell our gold and silver at the correct market price, which gives you the customer the best price too.
.
---
Payment Methods

There are many ways to pay for your bullion on our website. We accept payments via Bank Card up to value of
€5,000, and Bank Transfers up to €30,000. For larger orders please call +44 121 634 8082.
Please note: Orders over €30,000 will be required to pay a deposit on the order, which can be taken via Debit
Card over the phone if convenient. Click here for more information about paying with a Card.
Credit and Debit Card payments are the fastest ways of paying, but Bank Transfer is one of the most popular.
Customers can use Online Banking, Telephone Banking, or smartphone apps to transfer the money to pay for
their orders. Click here to view more information about our payment options.
.
---
Authorised Distributors

BullionByPost is a fully authorised distributor of Umicore, Metalor, Heraeus, RMC, Scottsdale, Perth Mint and PAMP for gold and silver bullion, whether it's bars or coins. We are also one of only two Royal Mint authorised distributors and only sell authentic British mint coins and coin sets.
All of these refiners are fully accredited by the London Bullion Market Association (LBMA). Read more information about these bullion refiners.
.

.
.
---
If you have any questions, please feel free to contact our knowledgeable and friendly sales team on +44 121 634 8082 who will be happy to talk your through any queries you may have. Alternatively, you can email us at sales@bullionbypost.eu and we will get back to you as soon as possible.
.
.
Related Links:
View our Top 5 Gold Investments and our Top 5 Silver Investments
.
Buy Gold | Buy Silver | Buy Gold Bullion | Buy Silver Bullion | Buy Gold Online
Buy Gold Bars | Buy Gold Coins | Buy Silver Bars | Buy Silver Coins | Buy 100g Gold Bar
Buy Gold Sovereigns | Buy Krugerrands | Buy Britannia Coins | Gold Sovereign | Krugerrand
.