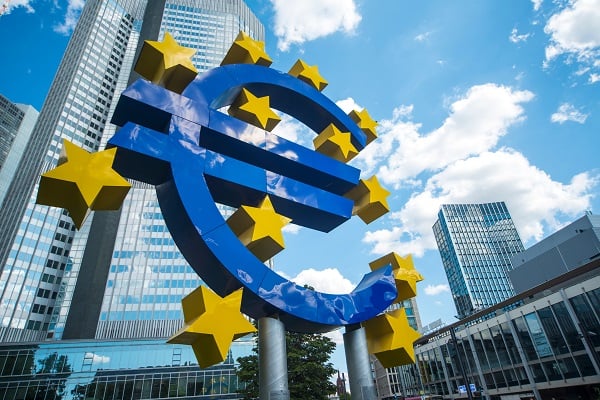 A revision to inflation data has dropped Eurozone inflation from 7.5% to 7.4% according to statistics agency Eurostat, but such a minor reduction is unlikely to alter what is perceived to be a growing desire from the ECB to raise interest rates.
The European Central Bank is monitoring the obvious surge in energy prices, but also the knock-on increase to the cost of food - the combination of which is causing a continent-wide cost of living crisis.
Market analysts are forecasting three 0.25 point rises to the Eurozone's interest rate in 2022 in response to hawkish comments from policy makers within the ECB. This would lift the Eurozone from a 0% interest rate and be the first rate rise since 2012.
According to Bloomberg, Pierre Wunsch suggested a rate rise before the year ends, whilst Luis de Guindos, Martins Kazaks and Joachim Nagel all suggested July as the point for the first rate rise. This would seem to be a way off but the next ECB meeting is in June, which tallies with the idea of a raising rates one month later.
Today stocks have fallen in the UK and EU respectively, with the FTSE 100 down by 0.6% and the Stoxx 600 down 1% as businesses react to the possibility of increased borrowing costs.